8lb Trout (Caught 4/19/2010)

Submitted by justbkuzz on Mon, 04/19/2010 - 15:54
Published in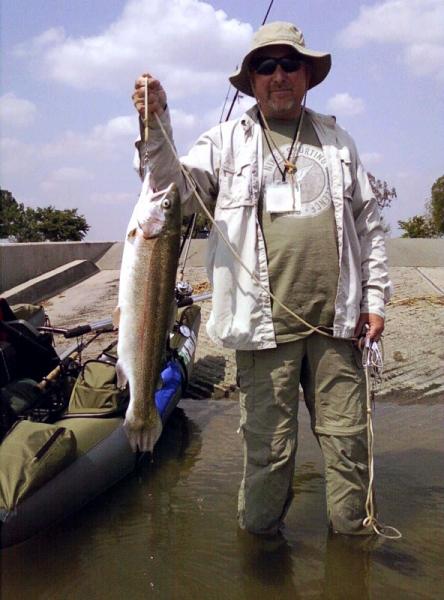 This 27inch 8.2lb Trout was caught at Buena Vista while trolling from a personal inflatable pontoon boat with electric motor.  I was using a very small crank bait with white red and green colors no larger than my pinky.  Was never expecting to catch something so large out there and the trout net I brought along was just a joke, this fish couldn't even fit halfway into it. 
Next trip... much BIGGER NET! 
This was my first time out on the water at Lake Evans, Buena Vista.  My brother was along with same rig setup.  I also caught two Catfish over 3.5lbs each on plastic crawdads with scent added.
Don